Instrument Spray lubricant
For Convenient Protection of Surgical Instruments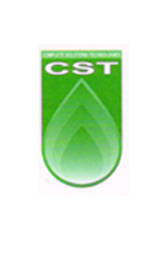 CST-302s is a convenient, ready to use spray lubricant specially formulated to protect and extend the working life of surgical instruments.
Product Features
Helps Prevent Corrosion- Anti-corrosive agents fight corrosion.
Gentle Formula – Formulated with gentle, non-aggressive ingredients.
Extends Instrument Life – Leaves a protective micro-film which prolongs instrument life
Frees Up Box Locks – Lubricates moving parts of surgical instruments.
Convenient to use – Sprayer feature eliminates time consuming milk baths.
Directions for use
Spray CST-302S instrument Spray Lubricant onto clean stainless steel surgical instruments. Allow to drip dry, then proceed to autoclave.
Echnical Data:
| | |
| --- | --- |
| Chemical Description. | Water emulsible, non-ionic lubricant emulsion milk. |
| Physical Appearance | Liquid milk appearance with pleasant scent. |
| pH | 6.8-7.2 |
| Specific Gravity | 0.99 |
Order Number &Packaging:
CST-302S-8 8fl.oz.HDPE sprayer bottles packed 12 per case.
CST-302S-16 16fl.oz.HDPE sprayer bottles packed 8 per case.
Cautions & Warnings:
CST-302S is not a sterilant. instruments must be sterilized following treatment with CST-302S