Surg-ENZ® - CST - 404C
Advanced-Multi-Enzymatic Detergent/Cleaner For Surgical Instruments and Endoscopes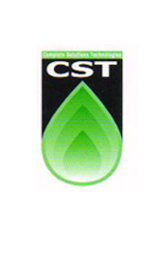 Product Features
For Manual,Automatic & Ultrasonic Use
Fast-Enzymatic-Cleaning-Action(Starts Cleaning In Less Than One Minute)
Reduces cleaning time by rapid, efficient removal of stubborn organic encrustation.
Cleans a Wide Range of Surfaces
Safe and effective for stainless steel, aluminum, tungsten carbide, copper and brass Instruments and endoscopes.
Fast Rinsing and Free of Metal Attacking Agents
Rinses quickly and does not contain scale forming phosphates, chlorides or hydroxides
Bacteriostatic
Inhibits bacterial growth in ready-to-use concentrate.
Economical, Saves Money
Highly concentrated, only 8ml is required to make one Litre of cleaning solution.
Directions for use
Surg-ENZ® multi-enzymatic cleaner is highly effective for fast, efficient removal of dried blood, proteins, fats(lipids),carbohydrates, mucus, albumin, synovial fluids and bone marrow. Surg-Enz is safe and effective for all flexible and rigid scopes, stainless steel, aluminum, tungsten carbide, copper and brass instruments.
For Manual, Ultrasonic and Automated Endoscope Processors: Add 8ml per Litre of water at 100-120°F.mix well.Allow atleast 1-2 minutes cleaning time. More time may be needed for heavy bioburden loads. Higher temperatures can be used up to 140°F if not restricted by instrument, scope, ultrasonic or automated endoscope processor manufacturers.
As an Automatic Sterilizer/Decontaminator washer detergent and or manual pre-soak for surgical instruments: Program machine to deliver1/4-2fl.oz.per gallon of water depending upon water quality and bioburden. Surg-ENZ is highly effective at all temperatures however,in autowashers optimum cleaning and foam control is achieved at 120-140°F.Allow at least 1-2 minutes cycle time.
Ordering Information
CST-404C -1 - one gallon bottle packed four per case
CST-404C-5 - Five gallon plastic jug with handle
CST-404C-15 - Fifteen gallon plastic drum.
CST-404C-30 - Thirty gallon plastic drum.
CST-404C-55 - Fifty Five gallon plastic drum.
Cautions/Warnings
Avoid prolonged contact with skin. May irritate eyes. Wear eye protection as a safety precaution. Do not swallow. KEEP OUT OF CHILDREN!Discard used solution .Do not reuse.